JUSTICE OR 'JUST US'
The recent mercury spill on Oahu has left many of us bothered and bewildered about the way it was handled. The mercury was left in a building abandoned nearly 40 years ago by the military. Since then the property has passed from State agency to agency and, even though they knew about mercury and other toxic substances on the property, nothing was done because the "cost of the cleanup would be nearly equal to the value of the land". Instead the property was left to decay over the years and has become an "open invitation" for kids to play.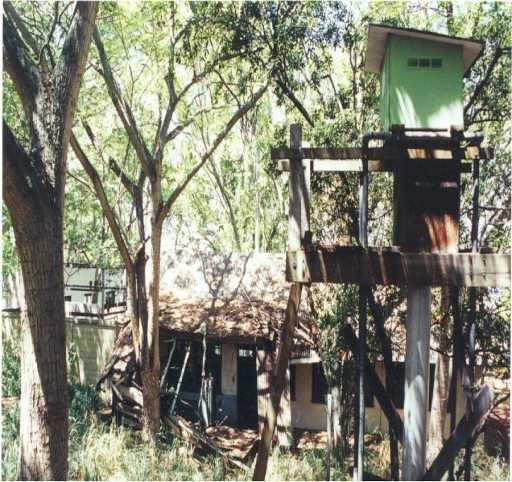 Only after it was discovered that children were bringing mercury to school because it was so much fun to play with (remember pushing around beads of mercury in science class when we were kids?) was something done.... And what a thing it was!
An entire housing project was cordoned off while state workers searched for and cleaned up the mercury.
People were either locked in or locked out of the complex.
Those who left were not given an opportunity to gather clothing, medicine or other family members, just told to go to the school gym.
Those remaining could not get food, medicine or other necessities.
Those returning from work could not get back in
The National Guard was even brought in to keep people away.
Personal property was seized and destroyed.
A child was taken from school and arrested for theft.
| | |
| --- | --- |
| | THEN LOCKED OUT |
AND MORE ........
1. PHOTO ALBUM OF A CLEANUP DISASTER
2. Our letter to Mr. Donald H. Rumsfeld, Secretary of Defense, based on our interviews and investigation of documents, explains it all.